After
part 1
about collecting the
Foundry
/
Crusader
figures for my Chinese pirate crew, the Sea Dragons, let's have a look at a few painted ones now.
I actually wanted to post these earlier (
a lot
earlier!) but I recently focused on painting terrain and scenery for my
Gierburg
project so these fellows were pushed back over and over again.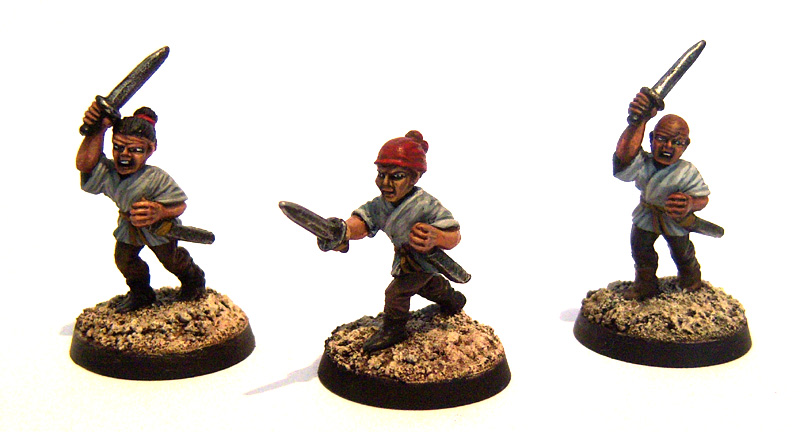 Pirate Rogues (Curteys Miniatures)
For some reason I'm having problems painting the Foundry pirates while the Curteys on the other hand paint up rather nicely. Maybe I just forgot to paint minis after all the recent scenery.
Below you can see a few photos of some of the Sea Dragons in my first ship, the "Sea Dog" by
Games of War
. This ship is more apropriate for
Redbeard's Sea Dogs
and I hope I will get to purchase a proper Chinese vessel for this crew soon. I will talk about my entire shipyard in more detail in a future post.