After my move to Berlin last week I searched for others players in the city via the
Sweetwater Forum
. Today I met some of them at the
Battlefield Berlin
store and played my first game of
Triumph & Tragedy
. Luckily this was a pirates setting so I could use my
pirate crew
for
LotHS
.
The guys were really cool and open and I had a great time - despite me learning the rules the hard way and losing my crew within the first few rounds. The involved factions were: Spanish pirates, a pirate chick crew, a horde of natives, mysterious green critters of tall tales, and lastly, my own pirate crew of course. Here are some photos of the epic battle on the island of doom. Some of them are blurry - I am sorry for that. For the full set of the photos see the
Photobucket album
.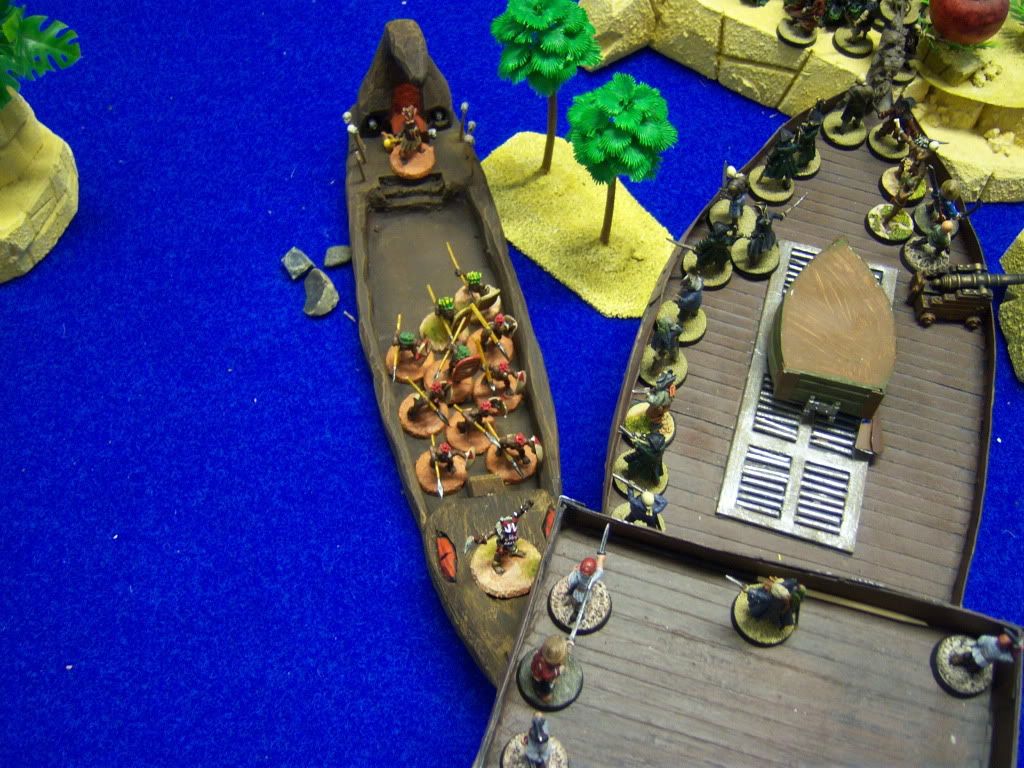 The natives attacked me early on. And I lost most of my crew to them. :(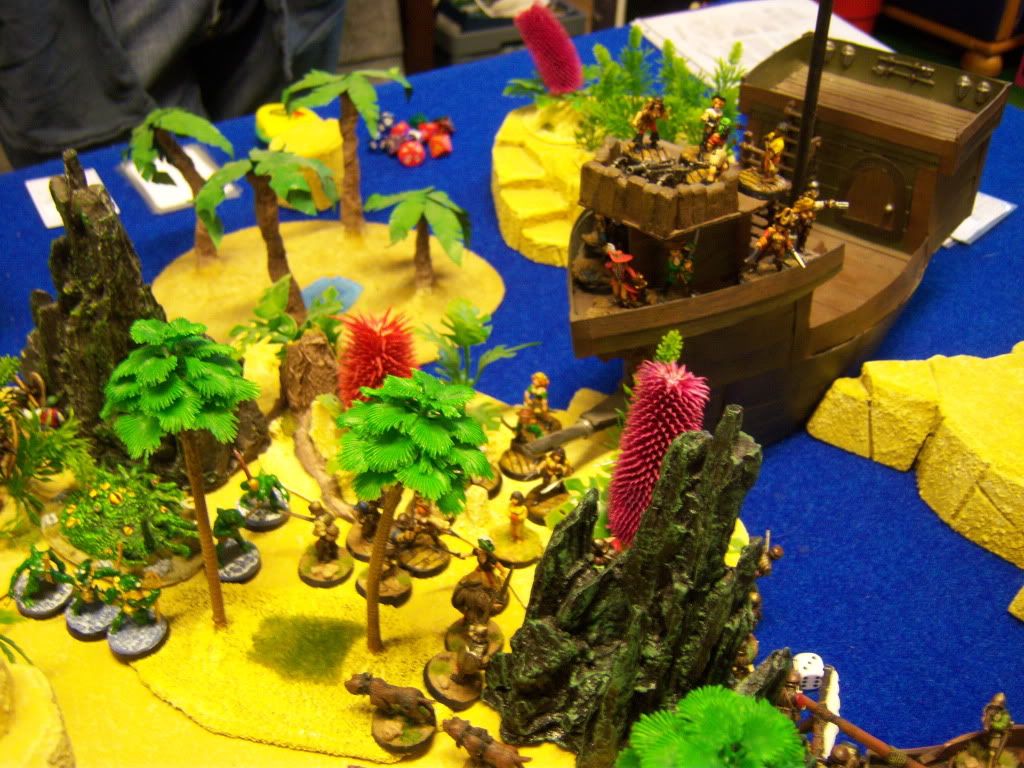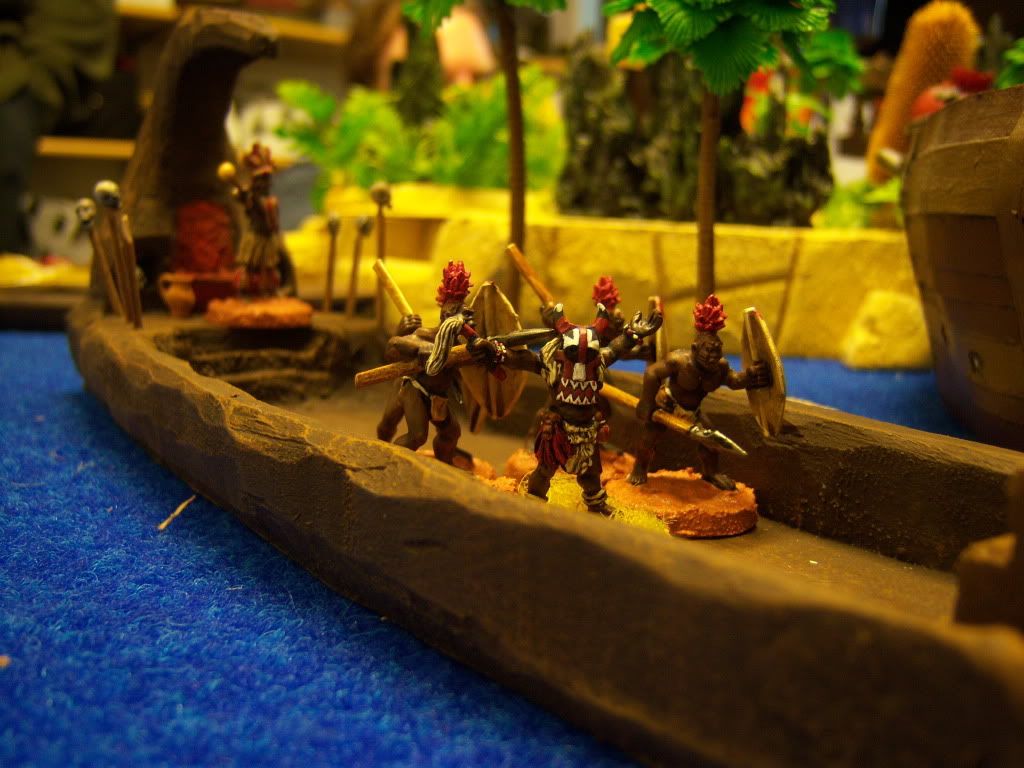 A mysterious god of the natives summoned by their singing?
You really don't want to mess with this guy!