From February 27th to 28th the
Tactica
convention was held in Hamburg. Despite me just moving to Berlin on Friday I went to Hamburg for a quick visit. This was the third time I went there and it is always worth it (click
here for 2009
). Unfortunately I had very little time so I spent only 2.5 hours there, and there seems to be a lot less going on on the second day. At around 14:30 - 1.5 hours before closing - many booths and tables were already being packed, so I definately recommend going on Saturday if you can. I was very disappointed to find out that the
Nosferatu
table by Karsten Radzinski (aka Vikotnik) wasn't there that day anymore, as I was really looking forward to seeing that in the flesh (for photos see
here
and
here
) after mentioning it in my
top wargames tables list
. Anyways, I still had a good time there and, of course, took some photos. Let's have a look...
The Tactica Figure
There is always an exclusive promotional figure available at the convention. This year it was famous German privateer captain
Klaus Störtebeker
. The figure was sculpted by
Frank Germershaus
and I look forward to using it for
Legends of the High Seas
. After all, he is a legend!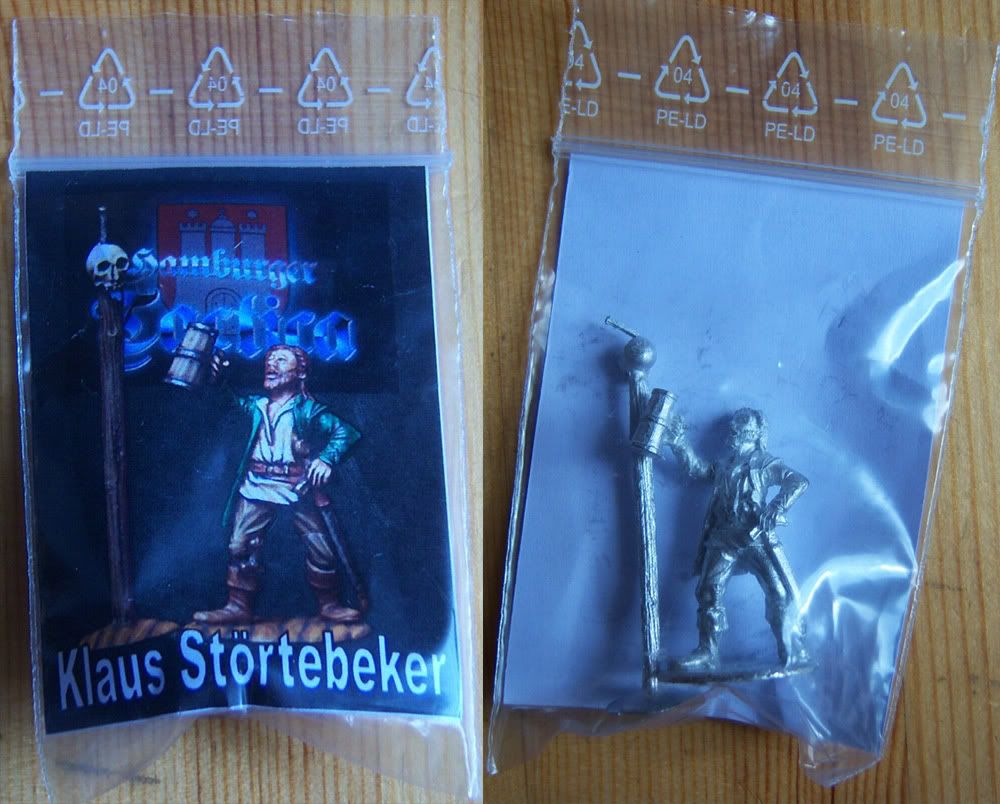 The Tables
Here are some photos of the tables and dioramas that were still at display during my stay. As I mentioned above some tables were already being boxed again or not even there at all on day two. Still, there was some nice stuff going on:
Rivendell by Wolfgang Jädtke (more photos
here
):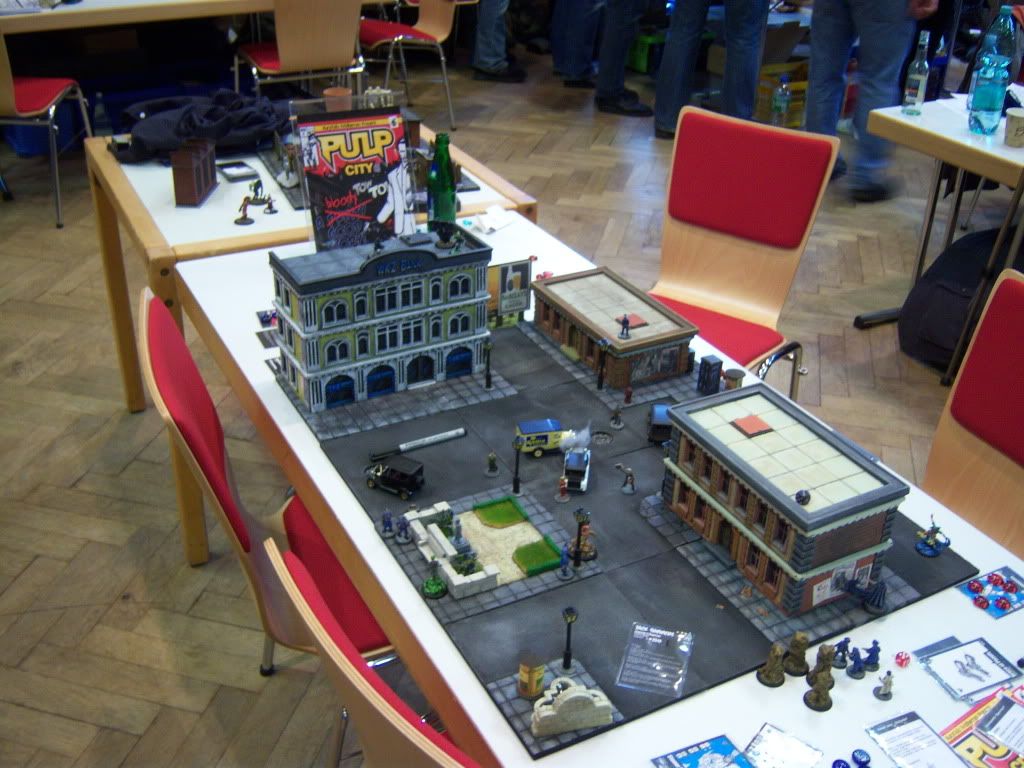 Mordheim catacombs, also by Wolfgang. WIP and more photos at the
Gidian Gelände Forum
.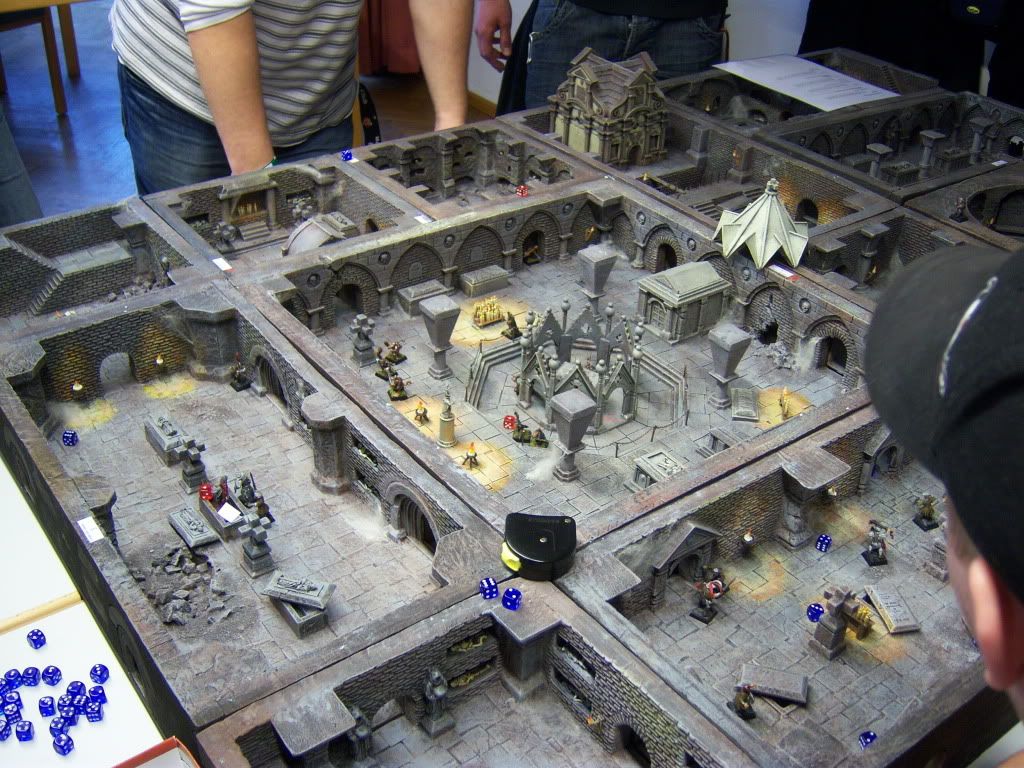 I was very impressed with this World War 1 board. I recently came across Games of War's
trench system
terrain and I am really interested in this genre. I'd love to play a few games of
Warhammer Historical
's Great War, but I really don't have the funds or time for yet another period. Maybe some day in the future...
Terrain Workshop with Geboom
This was definately the highlight of my short visit. Gerard Boom was sitting there and explaining his method for creating buildings, terrain and ships by carving dental plaster. He was incredibly kind and helpful and I greatly enjoyed this mini workshop. Below you can see my own first attempt at this method. Check out his website
Shifting Lands
.
The Loot
Like last time I pre-ordered a bunch of stuff. Both
MiniaturicuM
and
Battlefield Berlin
offered discounts again so I took the opportunity and get some more
Gierburg
figures.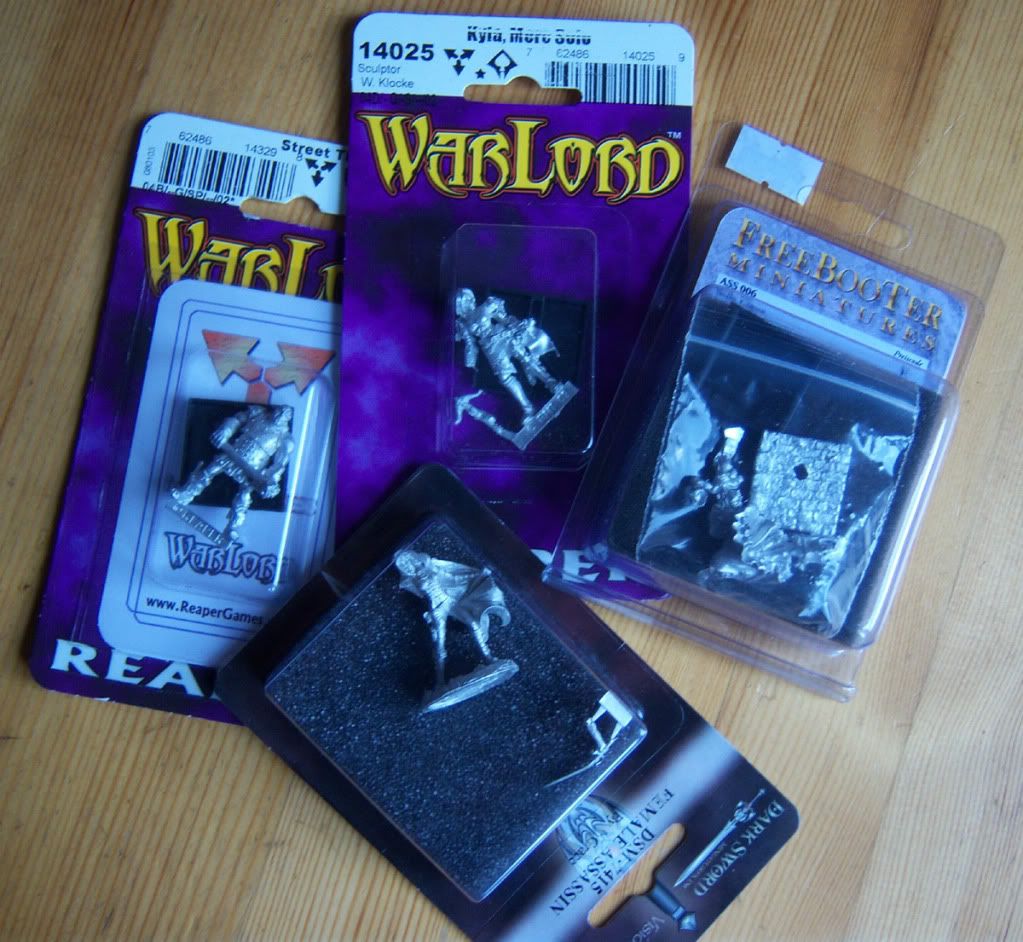 I have to say the
West Wind
miniatures are great! The
Kinder Nacht Wagon
is a monster of a pack weighing 434g (15.3oz)! Talk about understatement: on their website WWP do mention that the pack contains a wagon, children and driver, but they neglect the four massive oxen that pull the wagon! I was very pleasantly surprised.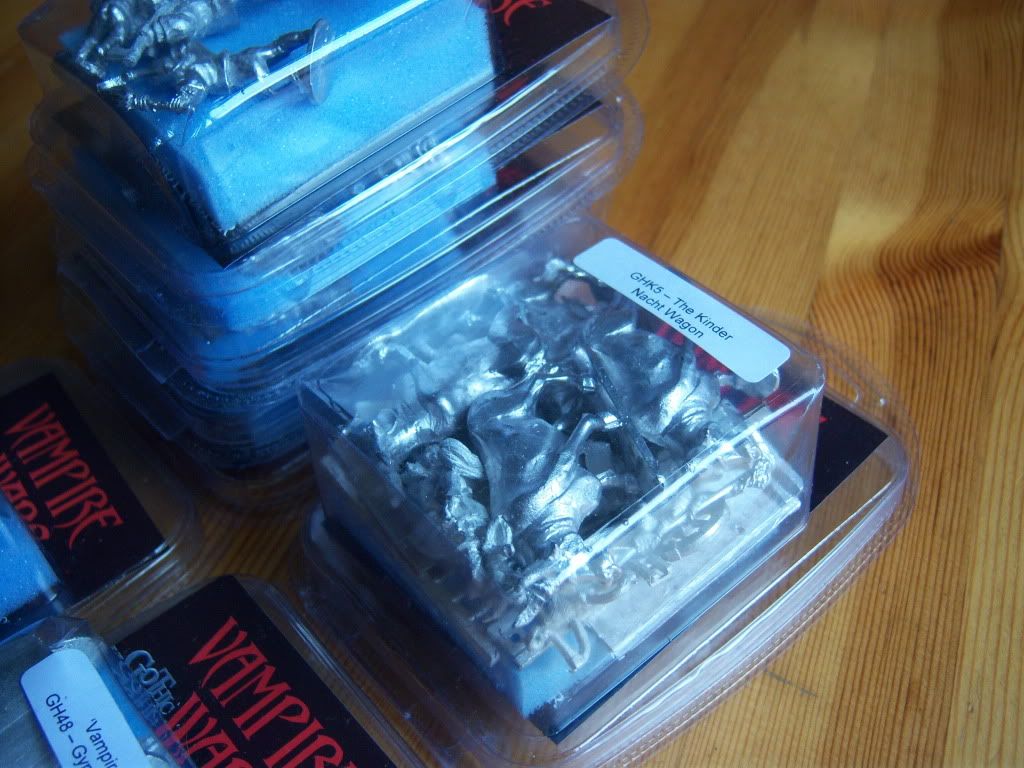 Check out these links for more photos of the Tactica: